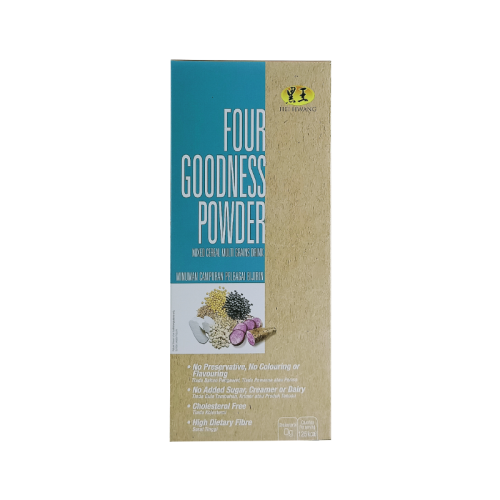 HEI HWANG MIXED CEREAL MULTIGRAIN BARLEY / LOTUS S
Since ancient times, people consumed grains and some Chinese herbals in diets for certain health nourishments and healing properties. In our highly polluted, stressful, processed & adulterated foods society today, cancers, diabetes, high blood pressure, high cholesterol and etc are common issues. So why not head back to how our grandparents had as part of their principal diet for our health well-being?
Ingredient
Organic Peeled Soya Bean Powder, Brown Rice Powder, Cereal Flakes, Oat Powder, Black Wheat Powder, Wheat Powder, Chinese Yam Powder, Lotus Powder, Barley Powder, Fox Nut Powder, \"Fu Ling\" Powder, Organic Peeled Black Soya Bean Powder, Walnut Powder, Black Fungus, Black Sesame
Net Weight: 450g (30g x 15 Sachets)
* Allergen Warning: Contains Soy, Gluten (Wheat, Oat, Cereals), Tree Nuts and Sesame.
Stock:

In Stock

Model:

2917625

Barcode:

9557154240796
Products Sold: 0
Product Views: 815